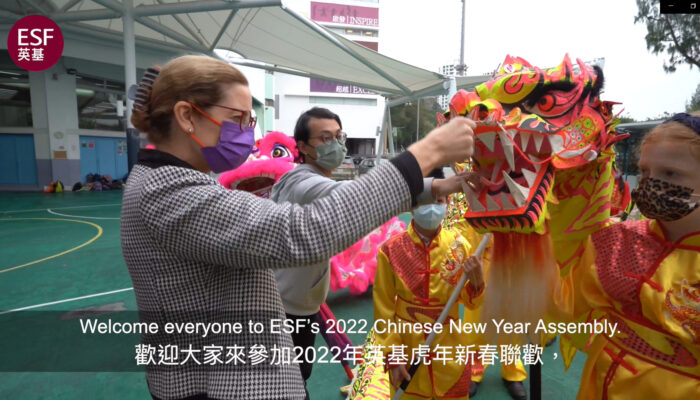 ESF Year of the Tiger Assembly
英基虎年新春聯歡
🎊 Kung Hei Fat Choy! Watch our Year of the Tiger celebrations featuring a wide array of fantastic performances ranging from drumming and rapping to lion and dragon dances, music, and poetry readings and recitals on bamboo flutes by our students across ESF schools. You'll be amazed by their extraordinary talents and creativity!
Celebrating the Lunar New Year has been one of the most important activities for every ESF student. Due to the current situation, some performances were filmed in school and others were filmed by our students while they are learning at home. We have compiled all the highlights in this playlist so that you can share the joy and excitement of our wonderful ESF community.
Wishing you a happy, healthy and prosperous Year of the Tiger.