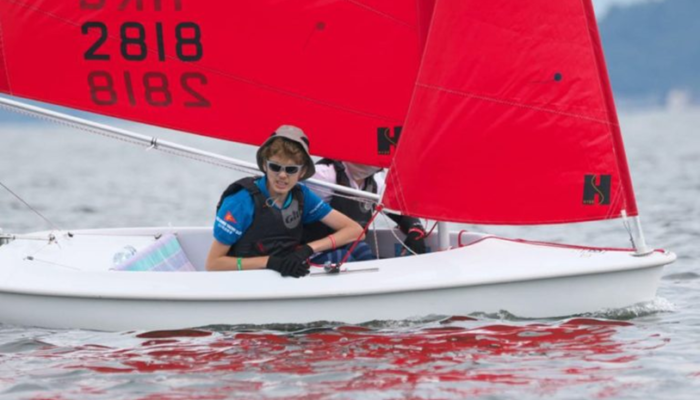 JCSRS student sets sail at Japan
ESF Jockey Club Sarah Roe School (JCSRS) student Leo Purdie and his helper, Joel, represented Sailability and Hong Kong at the 2018 Hansa Class World and International Championships in Hiroshima, Japan in October.
The duo raced in the Hansa 303 double-handed class and competed in a field of 52 with representatives from countries all over the world, in an inclusive regatta open to all.
There were 8 races in total over the course of 5 days. Their best result was 7th in the final race of the competition. They came 31st overall and were the highest placed Hong Kong boat. Congratulations!
We are all exceptionally proud of Leo and Joel's efforts. Leo has always loved the water, and sailing has allowed him to improve his ability in areas he was less confident in including handling wet rigging and sails. He has been sailing for over 5 years to get to this level of competition, sailing alongside Joel.
The competition featured both able bodied and physically disabled and intellectually disabled sailors, including Olympic representatives.