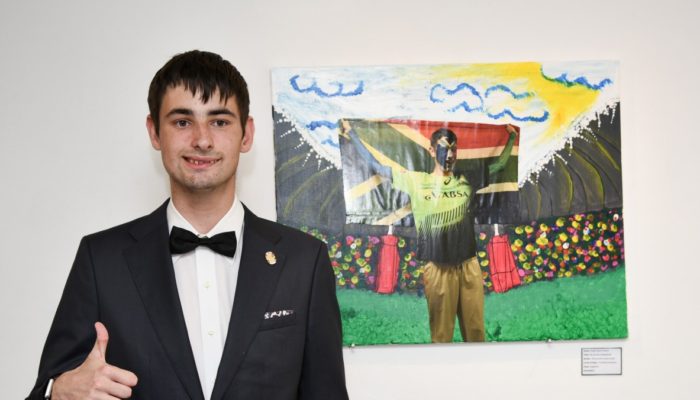 ESF students with special needs create artworks to raise fund
Jockey Club Sarah Roe School (JCSRS), a member of the English Schools Foundation (ESF), organised a charity Art Exhibition 'Express Yourself' to raise funds for students with special educational needs (SEN). Students' artworks were showcased and approximately HK$16,000 was raised throughout the five-day event.
The 'Express Yourself' Art Exhibition was held 14-18 April 2016 at the Hong Kong Visual Arts Centre. Artworks created by JCSRS students were showcased throughout the five-day event. A silent auction was held on the second night (Friday, 15 April) with a full house.
"This year the focus of the fundraising efforts is to update the school's Sensory Integration Room (SIR). SIR is supervised by the school's occupational therapist. It is used widely across JCSRS and greatly helps regulate students' sensory input," Karin Wetselaar, Principal of JCSRS, said.
"Equipment including stair trainers and aqua plinth for hydrotherapy will also be purchased. We hope the new equipment can greatly improve our students' wellbeing," Karin said.