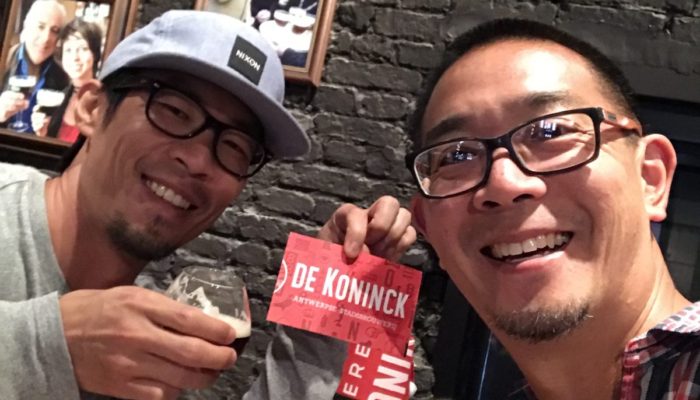 Merging Technology and Healthcare – Stephen Ng
Good chemistry
Like many successful people that end up working in technology, Stephen Ng never really knew, growing up, what exactly he wanted to do for a living.
He had considered going into medicine. But a queasiness around blood quickly ruled this career option out.
"I had aspirations of becoming a doctor. But I quickly knew that I was not going to be a good one because I wasn't good with blood," Stephen, a Sha Tin College graduate, jokes.
After obtaining bachelor's and master's degrees in chemistry at the University of British Columbia, he briefly considered entering academia. That too was quickly ruled out.
'Jumping ship on science'
"The first time I considered what I wanted to do in my life was during my postgraduate degree. My supervisor asked me if I wanted to go straight into the PhD programme. I suddenly realised academic research was not something I wanted to do forever. I wanted to deal with people."
He then "jumped ship on science entirely"and began working on a totally unrelated student leadership programme.
After about four or five years, Stephen eventually decided to go to business school. Freshly minted with an MBA, specialising in strategy and organisational behaviour, he took up a gig as a management consultant at a Big Four accounting firm.
It would not be too long before he made his return to science.
Born in the United Kingdom to Hong Kong parents, Stephen moved to Canada when he was five and then to Hong Kong when he was 10, studying at ESF Beacon Hill School until he was in Primary Six and then entering Sha Tin College for Years 7 to 13.
A love for learning
His love for science and numbers was instilled at a young age. He has his teachers to thank.
Stephen cites the ardor of his teachers at Sha Tin College – Janet Quigley and Geoff Lofthouse for chemistry, Karen Gledhill and Mark Coombes for biology and Terry Kerrison in mathematics – as having major influence on his learning.
Their passion for student learning and development also extended to other aspects of non-subject school life from organising school trips and championing the school's sports teams to their roles as form room teachers always willing to lend a listening ear or offer a word or two of solid advice.
"Sha Tin College teachers were absolutely top notch. They knew their stuff but at the same time they were also very engaging with students. They helped foster in me a love for biology, chemistry and math."
Stephen took all three subjects at A-Levels, but in the end it was chemistry that he chose to pursue at university because of how much it could explain about. "I know this sounds crazy, but it was easy for me – it just made sense. maybe because of my teachers"
These were also the days where "STEM" (science, technology, engineering and mathematics) had not yet become the hot policy buzzword among government and education circles.
A culmination of skill sets
Stephen, now 40, has built a successful career in the corporate sector, merging his scientific background, passion for technology and healthcare, while leveraging on his people and consulting skills.
He is now director of consumer health strategy and planning at TELUS Health, the healthcare solutions arm of Vancouver-based telecommunications giant TELUS.
Among the services the company provides include services such as strategy and planning, health information integration, medication management, clinician adoption and engagement as well as analytics to physicians, general practitioners and hospitals. Consumer Health is a new area building up technology enabled health solutions to provide everyday Canadians to take control of their own health via platforms such as home health monitoring and online personal health records.
"It's super cool. For one, you're always dealing with cutting-edge stuff and pushing boundaries, especially in technology for healthcare,"
Stephen says. "For me there's also the altruistic side of being in the healthcare game. I want to have a social impact on the wider community and for Canada."
Whatever floats the boat
Stephen's career path has been more a result of accident than design. But he is proud of the fact that he pursued what he enjoyed doing rather than spending his time mulling over what he could or should be doing.
"I was able to apply everything I learned and parlay my skills into the new setting which I'm in now. I have not lost any time on my career journey. I actually accelerated it."
It is the same advice he would give to youngsters. Looking back, Stephen has no regrets about how his career panned out even though he "went to school three times" into his 30s to find the way.
"Despite what parents think they might want for their kids, kids will rebel and do what they want to do. Will it lead to an eventual career? Probably not. But they will find a direction eventually, and if they are driven enough, they will get to where they want to get."
This is where it STEMs from
Having an open mind and holistic perspective on career options and opportunities is important in this day and age, a realisation that came to him rather late in life.
He points out for example that studying maths, is not just about pure mathematics or textbook quadratic equations but potential inroads into cancer research, programming, the actuarial sciences, engineering and more.
"I went into chemistry believing I would do industrial research or academic research. I wasn't aware of the vast [career] potential available, be it a science writer, science educator or even as a pharmaceutical sales rep."
Whatever the choice, Stephen believes it is important for young people and their parents to embrace STEM (Science, Technology, Engineering and Mathematics). It is also important to appreciate and accept how technological factors are disrupting and redefining industries and thus, changing traditional forms of "career planning".
"Technology is not a one trick pony. It expands many trades and fields, but one thing that stays constant about technology is that it is forever changing."