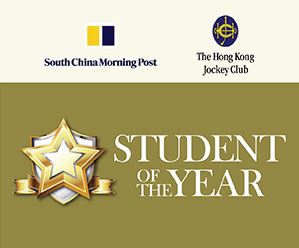 RCHK student wins Student of the Year Award
South China Morning Post (SCMP) and The Hong Kong Jockey Club held its 37th Student of the Year Awards earlier and was reported by SCMP Young Post earlier. Mah Shao-qian from ESF Renaissance College won the best Scientist & Mathematician award.
Congratulations to Shao-qian! Click HERE to watch the video highlight or his sharing at 2:21.