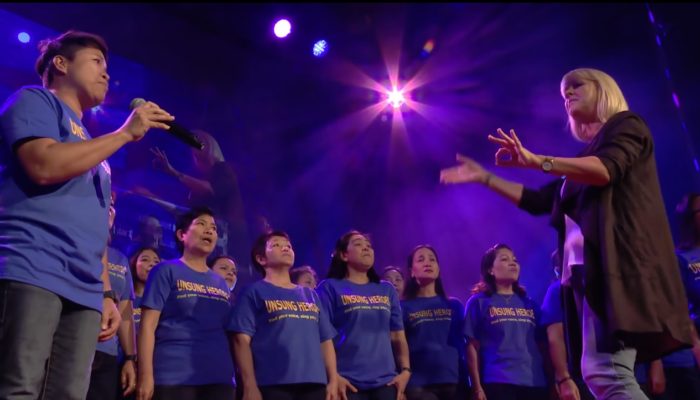 ESF teacher speaks for the Unsung Heroes at TEDx Talk
The Head of Performing Arts at ESF Peak School, Jane Engelmann, who is also the composer of the Unsung Heroes – a piece dedicated to all domestic helpers in Hong Kong, spoke at one of the recent TED talks.
The inspirational talk was followed by a performance by the choir, singing their signature ballad "I Wish I Could Kiss You Goodnight", which is a heartfelt reflection on the sadness the mothers feel at being separated from their children. Enjoy!