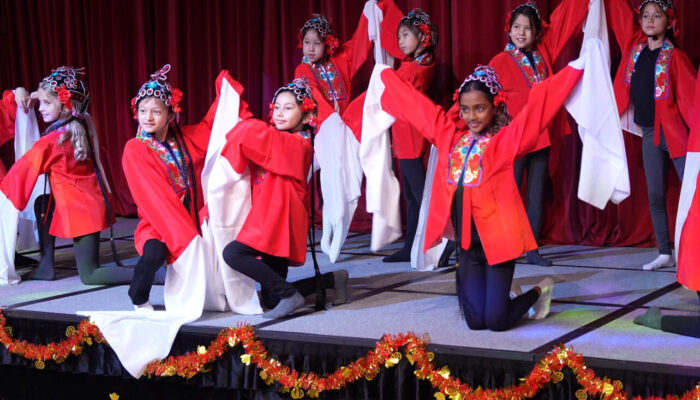 The ESF Year of the Rabbit Virtual Assembly Featuring Students from 17 of our Schools
英基兔年新春聯歡
What better way to celebrate the upcoming Year of the Rabbit than with song, dance, music, martial arts and poetry performed by talented students from 17 ESF schools.
You can watch our special ESF-wide Lunar New Year Assembly 2023 on the ESF Youtube channel.
Not only does our assembly showcase the creativity and passion of our amazing students, it also shines a light on this important festival and the Chinese language and culture that plays such an integral part in our daily lives.
Our assembly is hosted by our confident and charismatic student emcees Timber Ip and Charlotte Sorgue from ESF Quarry Bay School.
Highlights from our cultural celebration include an exciting version of 'We Will Rock You' by Renaissance College's excellent Chinese orchestra and spectacular good-luck lion and dragon dances performed by Kennedy School students from Years 5 and 6.
We hope you will also enjoy a mesmerizing Xinjiang dance by Year 6 students from Glenealy School, a melodic Guzheng performance from Sha Tin College, a beautiful water sleeves dance from Quarry Bay School, plus many more.
We think you'll agree that every single student, every single performance is truly wonderful.
Kong Hei Fat Choi!