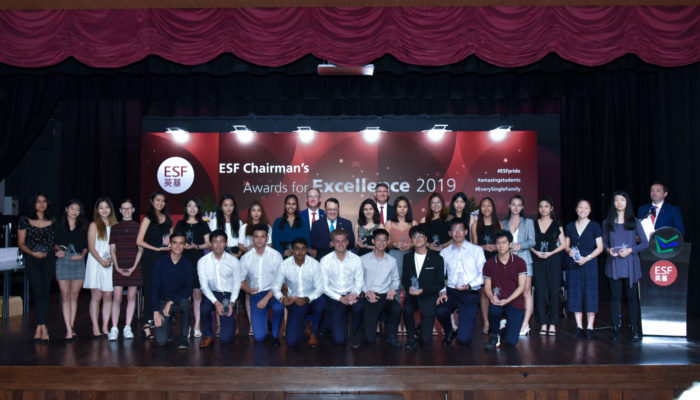 ESF Chairman's Awards for Excellence 2019 Ceremony
Congratulations to Our Outstanding Graduates
For over 50 years, the English Schools Foundation (ESF) has been nurturing talent, supporting learners and their families – and preparing young men and women to be the global leaders of tomorrow.
Former students of ESF's 22 schools can be found in every part of the world. Our size – and our proud history means that our alumni have been shaping the world in which we live for decades.
To recognise the outstanding achievements of graduates, ESF organises the ESF Chairman's Awards for Excellence every year. This year, 192 graduates received awards, including:
38 students with outstanding achievement in Leadership, Commitment and Contribution to Service, Embodying the Spirit and Values of the school, Sporting Achievement and Creativity;
134 students who achieved the International Baccalaureate (IB) Diploma with 42 or more points (or a Bilingual Diploma with 40 or more points);
11 students who achieved an average of 5 and above in two IB Diploma courses and a GPA of 3.0 (B grade) at SCAD in the IB Career-related Programme (IBCP);
25 students who achieved the equivalent of 420 or more UCAS points in the Applied Learning Programme.
The highlight of the evening was the Carlson Tong Award presented to five students for achieving the highest performance for two languages studied as a first language in the IB Diploma examinations.
Click here to view event photos.