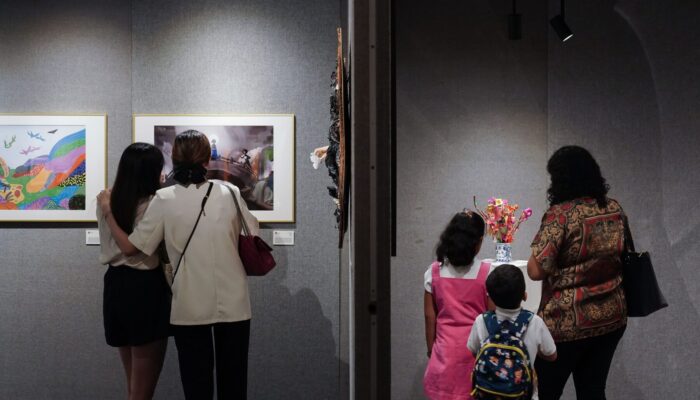 Captivating Showcase of Students' Creativity at ESF Art Exhibition 2023
A fiery phoenix rising from the ashes, imaginative self-portraits and a six-metre-long rainbow-bright collage made by an entire school community – these are just some of the amazing student creations featured at the ESF Art Exhibition 2023, which took place at the Hong Kong Cultural Center from 7 to 11 June.

Our students have been truly inspired by this year's art theme – Reimagining: New Beginnings.

More than 100 art pieces were displayed, representing the talents of our students from kindergarten to secondary, who are aged from 3 to 18 years. Each piece reflects the individuality and artistic journey of our young creators and gives visitors a glimpse into their rich imagination and unique interpretation of starting anew.

The gallery came alive as we opened the doors and welcomed our community, who were captivated by ESF Renaissance College's fantastic string ensemble on the first evening. Our exhibition attracted hundreds of students and their families, alongside principals and staff – to name but a few, who joined to celebrate our students' boundless creativity and passion for art.

We hope you enjoyed the exhibition as much as we did. If you missed the chance to visit our incredible art showcase, then click below to enjoy a video tour and highlights.
Click here to enjoy the exhibition tour.
Click here for the opening highlights.​