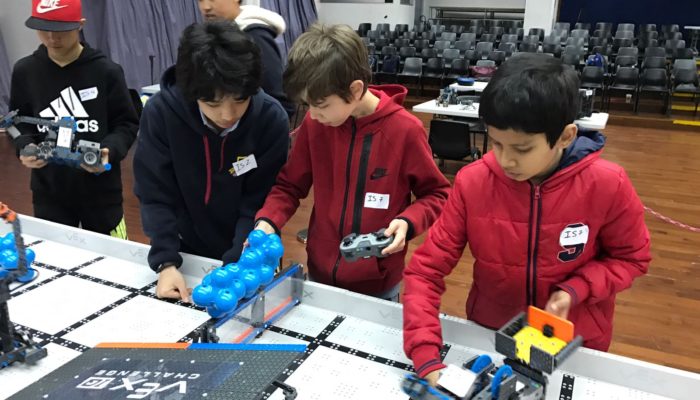 ESF VEX IQ Crossover Competition
Island School hosted a friendly VEX IQ crossover competition on Saturday, 11 February 2017. Amongst the total of twelve teams, eight were from Island School and one from Sha Tin College. The rest were from Brainchild DIY Workshop.
The participants were tasked to build a robot. Crossover is played on a 4′ x 8′ rectangular field. Two robots competed in the Teamwork Challenge as an alliance in 60 second teamwork matches, working collaboratively to score points.
Thomas Richards from Island school won the contest. An additional Engineering excellence Award was given to The Harbour School Team who were trained by Brainchild DIY Workshop.
This event offered students an opportunity to engage in control systems work in the area of robotics and STEAM in general. We hope to further promote this at the ESF Computing Conference later this year.