ESF Hong Kong Run – Come join the fun!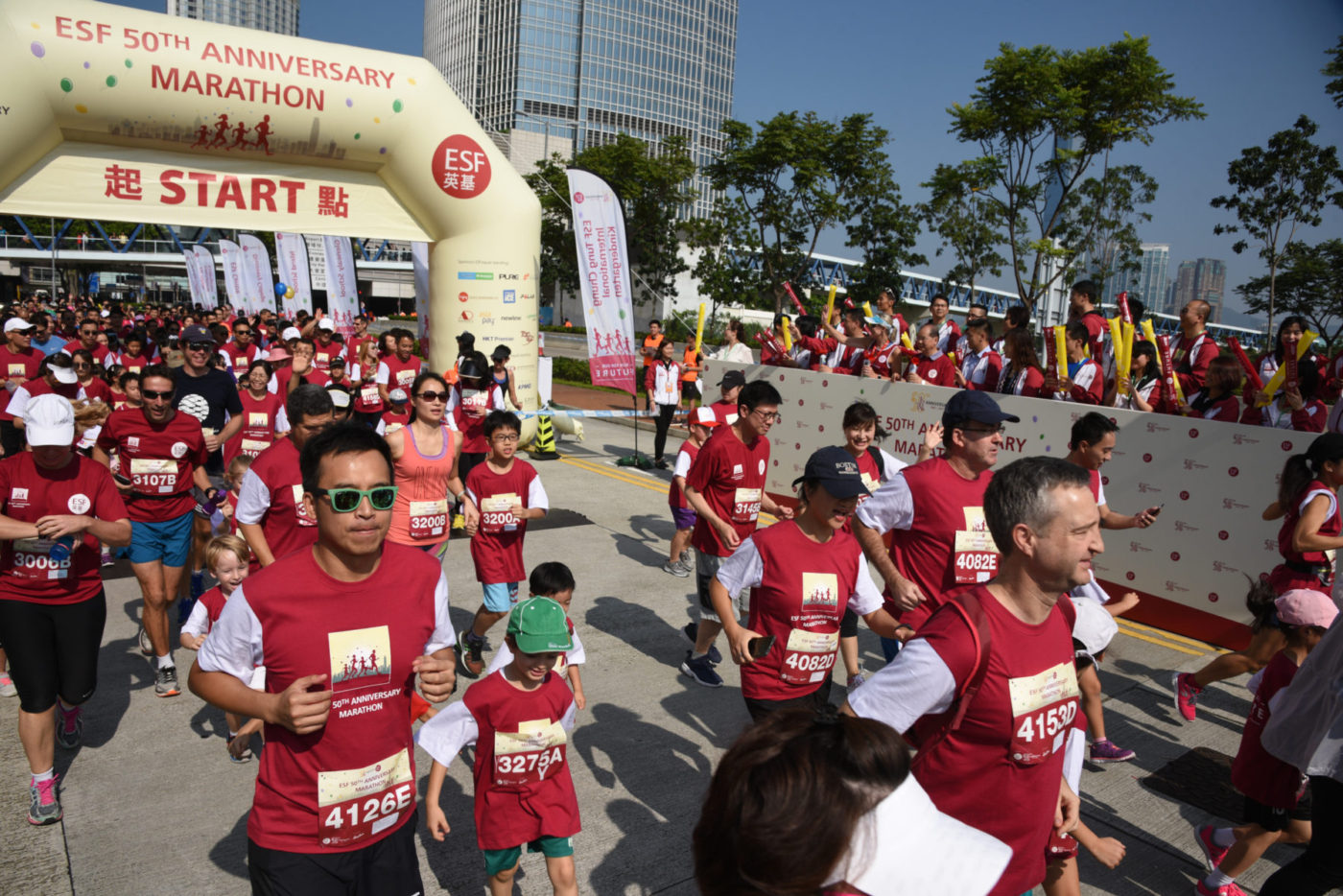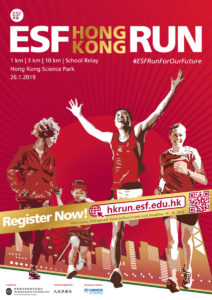 Following last year's huge success, the ESF Hong Kong Run is returning on 26 January 2019 at the Science Park. Individual races, family runs and community carnival will be open for the community.
More excitingly, this year we will be introducing the new 4 x 2.5km School Relay Race where we will be inviting other Hong Kong local and international schools to join the fun.
Race categories
1km
3km
10km
4 x 2,500m School Relay – FREE ENTRY
Open to: Students and families, teachers, support staff and their families and friends
Registration fee
Individual: HK$200
Family Run: HK$450
What's new?
10km ESF Staff Cup
exclusively for our ESF community!
4 x 2.5km Secondary Schools Relay
open to all other full-time secondary school students – FREE ENTRY!
Three categories – Grade A, B & C
For details, please contact Ms. Tian Ip at (852) 3762 2657 or tian.ip@esfcentre.edu.hk
Best Dressed Award
For 4 x 2.5km Schools Relay, 3km and 1km Family Run
The more the merrier – group discount available for families and teams
How to register?
Online registration: https://hkrun.esf.edu.hk/en/ (Deadline: 14 Dec 2018)
Paper registration (Click here to download form) (Deadline 30 Nov 2018)
*All completed forms together with cheque of registration fee should be submitted to ESF Centre (attn. Nicole Ho).
**Single trip shuttle bus service will be provided to all runners and their families and friends from University MTR Station to Science Park. Please refer to event website for shuttle bus schedule. (Priority will be given to runners. First come, first served.)
Last year's highlights