ESF Art & Music Festival: 1O1O x ESF Visual Arts Exhibition
16 June, 2017

-

16 July, 2017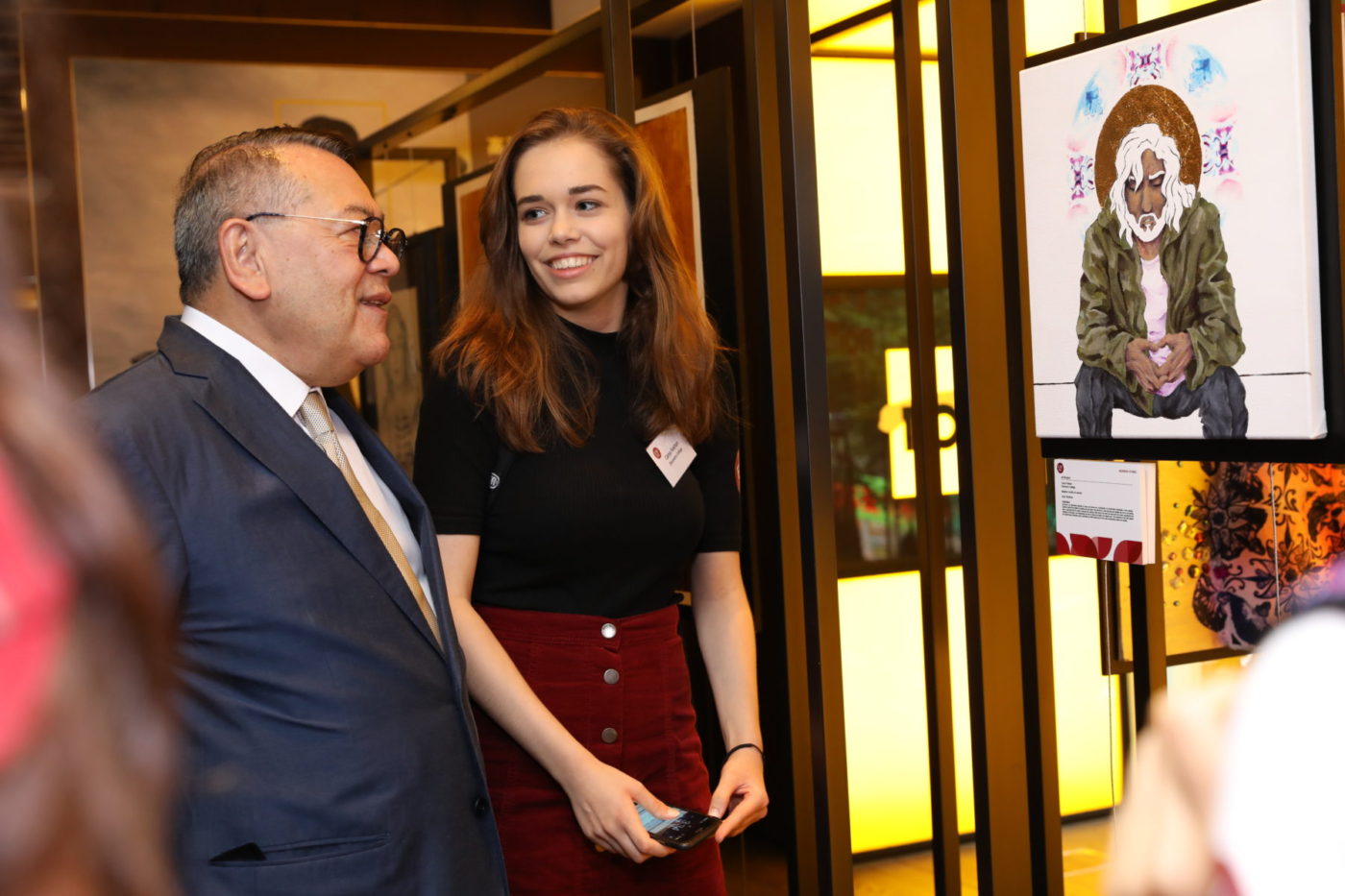 ESF Art & Music Festival is a public community launch for the ESF 50th Anniversary celebration. In combination these three events, including the ESF Secondary Concert, ESF Primary Choral Concert and ESF Visual Arts Exhibition, will kick-off our celebrations in the Hong Kong community.
The Art & Music Festival will include the entire ESF community from kindergartens, primary schools and secondary schools, with invitations to all parents and the extended community. A portion of these events' proceeds from ticket sales will be donated to a local charity and we plan to provide a set of complimentary tickets to local under-privileged children and their families to attend the orchestra performance.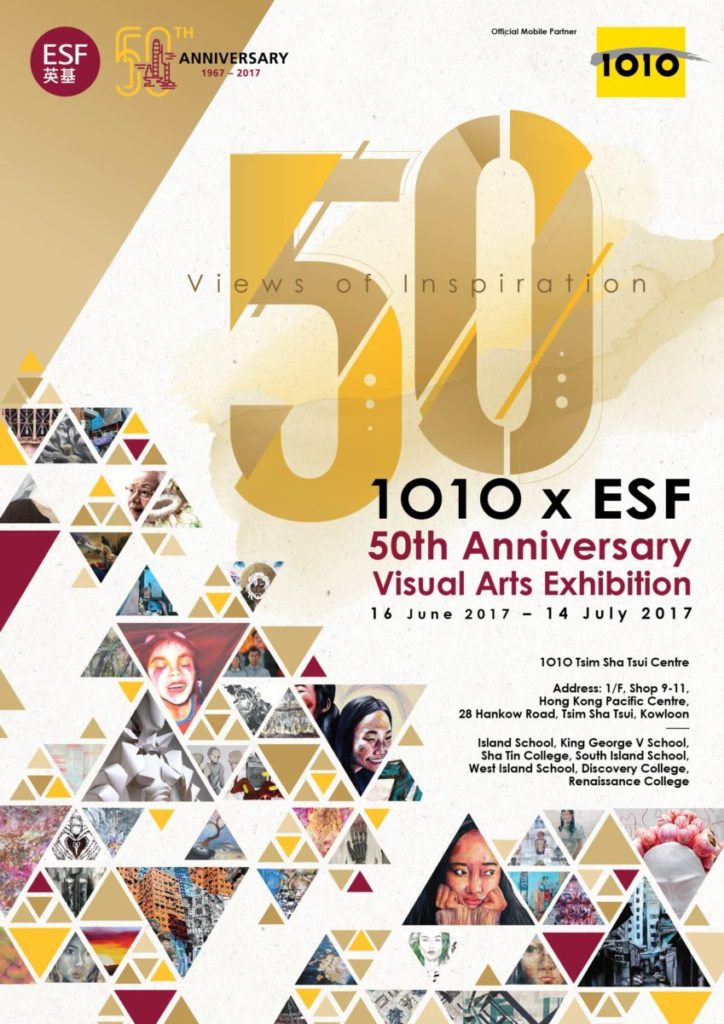 1O1O x ESF 50th Anniversary Visual Arts Exhibition
Outstanding artwork of ESF students from Years 11 to 13 who have completed coursework as part of their iGCSE, BTEC or IB studies will be showcased throughout the one-month exhibition.
Opening Hours:
9:30am – 9:00pm (Monday to Saturday)
10:30am – 08:00pm (Sunday and public holiday)
Education talks will be also held for the public and local artists to exchange ideas and techniques.
Talk #1: Arts in Creativity
Date: Friday, 16 June 2017
Time: 4:30pm – 5:15pm
Language: English
Speaker: Dr. Ed Wickins, Executive Principal of ESF King George V School
Talk #2: Hong Kong Film and Movie Production
Date: Tuesday, 27 June 2017
Time: 6:00pm – 6:45pm
Language: Chinese with English translation
Speaker: Mr. Soi Cheang (鄭保瑞), Hong Kong Film Director and Producer
Talk #3: Creativity in ESF
Date: Thursday, 29 June 2017
Time: 4:00pm – 4:45pm
Language: English
Speaker: Ms. Jacqueline Gourlay Grant, Head of Performing Arts of ESF Kennedy School
Register HERE now!