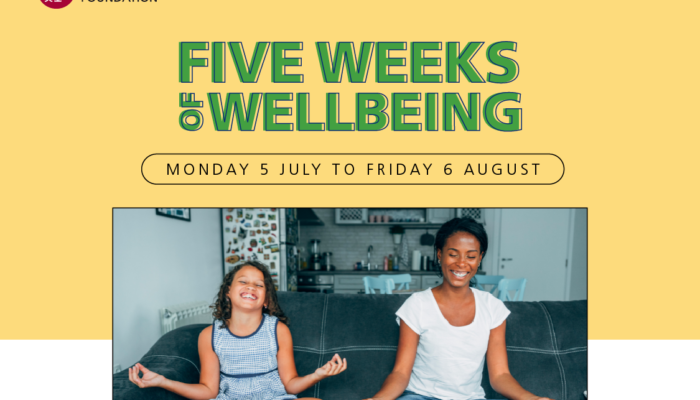 Dear ESF Parents,
We warmly invite you and your child to register for ESF's very first 'Five Weeks of Wellbeing' series of free online activities over the summer break five days a week from Monday, 5 July until Friday, 6 August (excluding weekends).
There will be two sessions every day, the first in Cantonese and the second in English. They will focus on the Five Ways to Wellbeing that encompass the themes of:
Connect, Be Active, Keep Learning, Give and Take Notice
We understand that the last few months have been extraordinary for the ESF community and we hope that the wellbeing activities will be a way of reconnecting with you all before the new term starts.
We have a host of Hong Kong and international education professionals specialising in wellbeing, from school counsellors to mindfulness teachers who are ready to entertain and engage you and your child with a broad spectrum of activities, including arts and crafts, breathwork, yoga exercises, gratitude giving and scrapbooking.
The sessions are primarily aimed at children aged up to 12 years old, however all are welcome.
We look forward to connecting with you and guiding you through what promises to be a relaxing, informative and fun way to spend the summer.
Hint! It'll be really useful to have a yoga mat for your child (and you if you want to join in!) plus some glitter, pens, paper, card and anything else creative for some of the exercises.