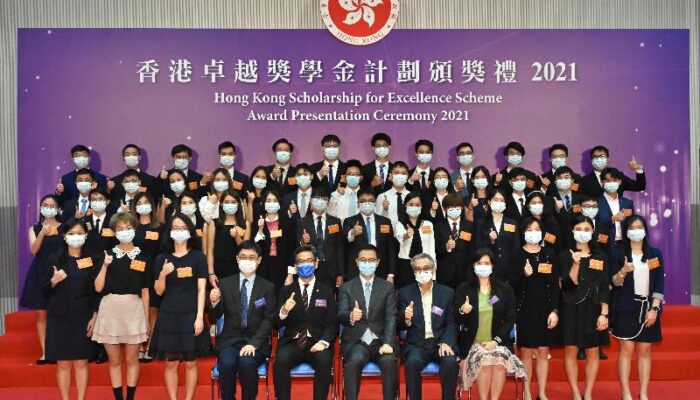 ESF Students awarded Hong Kong Scholarship for Excellence Scheme 2021
We are thrilled that six of our Year 13 graduates have been awarded the Hong Kong Scholarship for Excellence Scheme (HKSES) at a ceremony officiated by The Secretary for Education, Mr Kevin Yeung, on 26 August. You have made us extremely proud!
These awardees were recognised for their remarkable leadership qualities, in addition to outstanding academic performance. This year, only 69 students were selected out of 766 applicants from schools across Hong Kong. Five of the awardees are from ESF schools, they are:
Discovery College – Seo Jin Park, she will study Mathematics and Computer Science at the University of Oxford
King George V School – Allan Guo, he will study Computer Science at Duke University.
King George V School – Antonio Kam, he will study Computer Science at UC Berkeley.
Island School – Gloria Leung, she will study Philosophy, Politics and Economics at Yale-NUS College.
Renaissance College – Brendan Mah, he will study Engineering at UC San Diego.
South Island School – Bethia Kwok, she will study Molecular, Cell and Developmental Biology on a pre-med track at UC Los Angeles.
Huge congratulations to all of you! We wish you every success in your next stage of the learning journey!
First launched in 2014, the HKSES aims to support local students to pursue studies at world-renowned universities outside Hong Kong, with a view to grooming high achievers who will contribute to enhancing the competitiveness of Hong Kong.