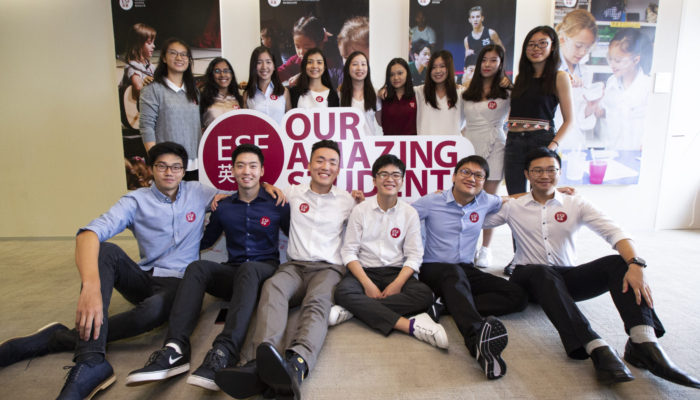 ESF Students 'Amongst the Best in the World'
中文 (香港)
The International Baccalaureate (IB) Diploma results for 2018 were released on 6 July. Students smashed the IB worldwide scores, with the English Schools Foundation (ESF) six points higher than the global average.
Speaking at the release of the IB Diploma results, ESF Chief Executive Officer Belinda Greer said ESF students are amongst the very best in the world.
"They show, once again, that ESF is one of the highest performing education systems in the world," said Greer.
ESF results are summarised as follows:
ESF results

(May 2018)

Worldwide results

(May 2017)

Students awarded the diploma (24 points or more)
938 students (98.0%)
78.4%
Average points score for all IB Diploma students
35.8 points
29.78 points (IBO 2018)
30 points or more
848 students (88.6%)
53.7%
35 points or more
583 students (60.9%)
26.6%
40 points or more
227 students (23.7%)
7.9%
45 points
16 students

(updated on 31 July)

278 students
Belinda said:
"The IB Diploma is an incredibly demanding and challenging qualification. That our amazing students have, once again, performed at a level far above the global average shows that the young men and women in our schools are amongst the very best in the world.
"It is an incredible achievement for a student – and their family – to achieve top marks. It marks years of hard work, of dedication and support. It is a result that every single student who got the top score should be very proud of as it is something that, globally, is so rare.
"At ESF, our teachers believe in helping every child reach their potential. Across all of our schools, students will be celebrating their own achievements with their friends and their families. I could not be any more proud of them."
Abraham Shek, Chairman of ESF said:
"These are another set of outstanding results for ESF. The students who have achieved such success are a credit to themselves, their families and to the community of Hong Kong.
"That we continue to achieve results of global significance is down to the hard work of the students, but also to the quality of the teachers, leaders and support staff we have in our schools.
"I know that it is also a proud day for parents. I would like to thank them for choosing to trust ESF with their child's education. Our teachers care about every single child and every single family. Today's results are a testament to that care."
This year, 16 ESF students achieved the maximum 45 points. They include:
ESF Island School (5): Isabella CHAN, Stephanie CHEUNG, Vivien LAM Hei-man, Chak Kei LAU and Julia MULROONEY;
ESF King George V School (2): Christine CHAU Chung-chi and Samanwita SEN;
ESF Sha Tin College (7): Andrian CHAN, Clement CHIU Lek-hin, Beatrice LI, George SHEN, Wing-sze YU, Ryan WAN and Cheryl WONG;
ESF South Island School (2): Julie Hyunjeong AHN and Leo Kyu Jung KIM.
Another 24 ESF students achieved 44 points. In 2018, 165,752 students from around the world entered for IB Diploma examinations. Students choose six subjects, for which they can be awarded a maximum of seven points each. A further three points can be earned from an extended essay and a Theory of Knowledge course. At least 24 points must be achieved in order to qualify for the IB Diploma and students must successfully participate in a Creativity, Activity, Service programme (CAS) of their choice. 
An overview of public examination results of ESF students in previous years can be viewed HERE.