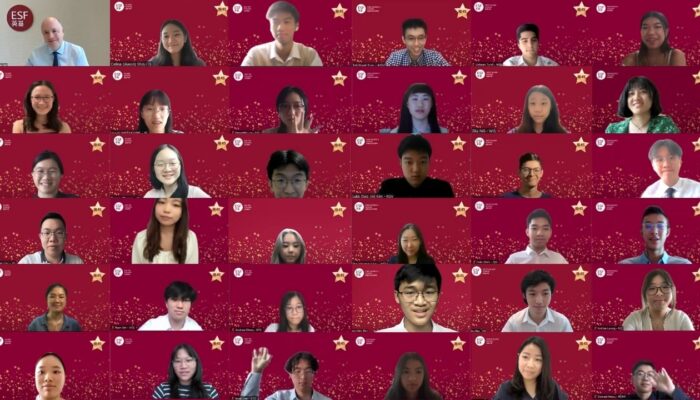 ESF IB Students Achieve Outstanding Results
Updated on 7 July 2022
ESF students have secured an incredible set of International Baccalaureate (IB) results with 36 students achieving 45 points and 62 students achieving 44 points.
"I am absolutely delighted with the success of our students this year. This is a real testament to their hard work and dedication," said Belinda Greer, ESF's Chief Executive Officer.
"The students have excelled in every way during a very challenging couple of years. The IB Diploma is an academically rigorous qualification which showcases not just ability but the students' resilience and tenacity.''
ESF's full results are below:

| | ESF Results | Worldwide Results* |
| --- | --- | --- |
| | May 2022 | May 2021 |
| 45 points | 36 students (4.3%) | 1,351 students (1.7%) |
| 40 points or more | 391 students (46.3%) | 16,284 students (18.4%) |
| 35 points or more | 663 students (75.0%) | 38,998 students (44.1%) |
| 30 points or more | 782 students (92.7%) | 62,844 students (71.0%) |
| Students awarded the Diploma (24 points or more) | 836 students (99.1%) | 78,735 students (89.0%) |
| Average point scores for all IB Diploma students | 37.9 | 33.0 |
*Worldwide results for the IB Diploma are for May 2021, as the full 2021 data is not available until November.
ESF's Chair, Dr Kim Mak, joined Belinda Greer in congratulating the students:
"I would like to congratulate our students on their success. The results clearly reflect the hard work and determination of the students. I would also like to recognise the outstanding commitment of our teachers. Everyone has much to be proud of."
This year, 36 ESF students achieved the maximum of 45 points. They include:
ESF Discovery College
ESF Island School
Anya Broad
Yu Hang HUI
Timothy Haiyi LIU
Celina Shin
Jacy To
Tsui Tsz Yan
Sayuri Watanabe
Grace Zheng
ESF King George V School
Crystal Chan
Luke Seo Jin Kim
Che Young Lee
Michael Sun
Terry Tong
ESF Renaissance College
Jesslyn Chan
Conrad Helau
Kaitlyn Leung
Angus Leung
Andrea Lo
Joshua Tsang
ESF Sha Tin College
Jeffrey Chan
Andrea Chow
Nathan Soong-Boc Hui
Lia Gaeul Kim
Isaac Hok Lam Lee
Lim Chun Wai
Hillary Lo
Ryan Orr
Venus Tsang
ESF South Island School
Felix Chim
Rachel Luk
Anakin Wan
ESF West Island School
Zita Ng
Fergus Tong
Ushaan Turel
Click here for Chinese version.
ENDS