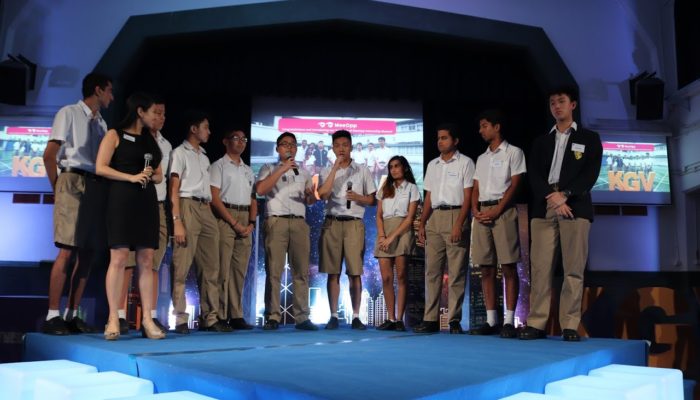 KGV Alliance empowers students through business collaboration
The KGV Alliance event was successfully held on 2 October, demonstrating a very powerful story of collaboration, innovation and partnership.
The new KGV Alliance, organised by ESF King George V School, is a community partnership steered by student ideas to create positive change. Our goal is to connect our students and school to the community in new, authentic and sustainable ways.
Twelve KGV senior students participated in an internship with a local start-up business, Meeopp. They had the opportunity to collaborate with entrepreneurs and were encouraged to come up with their own ideas for innovation; they engaged in real work challenges and learning opportunities and were coached and mentored through the experience.
The outcome was incredible. Through the collaboration, our student and Meeopp created a new online education product to accelerate Chinese Language acquisition at IB Diploma level. KGV is now working to further develop, test and iterate the product which is ready soon for commercial release.
We believe that through collaboration, we open up exciting possibilities in our community in new and exciting ways. Only a school embedded in the fabric of community can create rich and real learning experiences for our students.