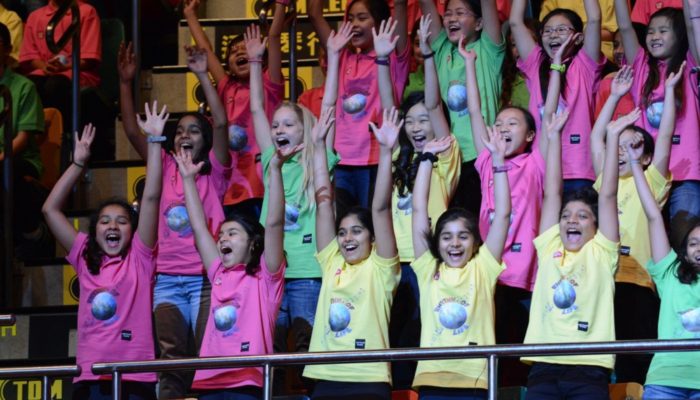 850 students stage great performance at ESF Primary Choral Concert
"The Rhythm of Life" played to a full-house last Friday, 20 March. 850 students from across all ESF primary schools sang songs ranging from classics to contemporary musical-theatre pieces.
The performance was outstanding and will be remembered as a highlight in this year's calendar. Carlson Tong, Chairman of the ESF Board of Governors told the audience of 1,700 family and friends of ESF, that the concert was a proud moment for ESF and thanked the children and staff for their hard work over many months of preparation.
The concert was Carlson's last public engagement as ESF's Chairman. He told the audience that it had been a great honour to serve ESF to which he received an instantaneous warm round of applause.