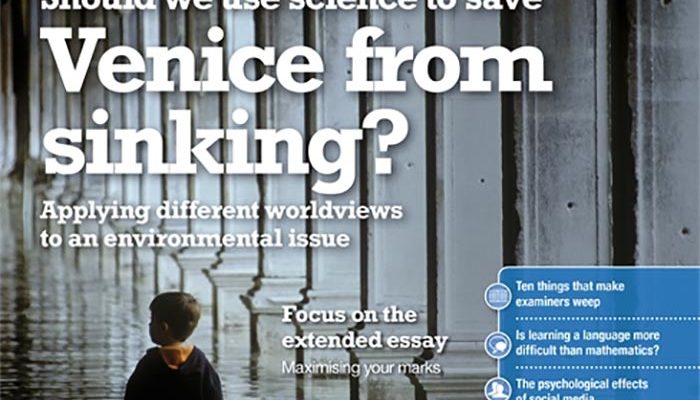 ESF Students, Teachers and Alumni Featured in IB Review Magazine
Five ESF students, teachers and alumni have been featured in the April edition of the IB Review magazine. Richard Overens, Geography teacher from Sha Tin College (STC), presents a case study of a sustainable golf course; while Neil Harris, STC Head of Drama, looks at the benefit and challenges of creating and sustaining an ensemble approach to theatre making as part of a collaborative project.
The magazine featured five STC first-year IB students, namely Kaye Wong, Flora Chan, Shannon Yueng, Anson Tong and Jasmine Hui, who have founded the Oculus charity to help alleviate visual impairments problems. The charity is part of their CAS project. Charmain Li, a STC alumna who scored 44 points in the IB Diploma, speaks about her school memories as a Diploma student. She is now working as a life science specialist at LEK Consulting, London. As a CAS/C&S Coordinator at ESF Discovery College, Paul Muir shares about the learning outcomes of the CAS programme.
Click here for more details.