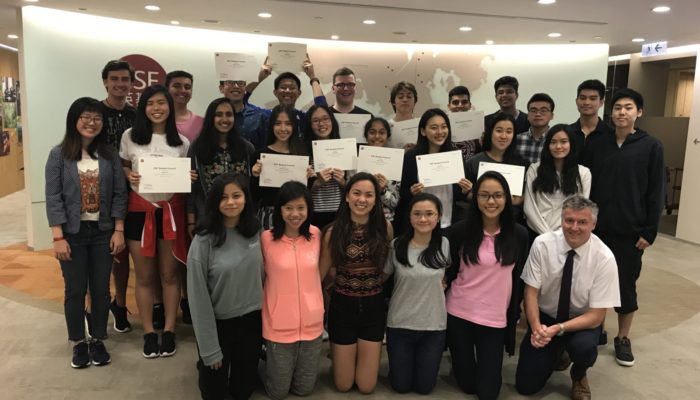 New ESF Student Council Elected
This academic year has seen the formation of the ESF Student Council made up of representatives from each secondary and private independent school. Students have met together throughout the course of the year and discussed a wide range of topics that were deemed relevant to young people in schools.
They have discussed issues around their own studies as well as student wellbeing and team building. They have laid a strong foundation for the next council to follow up and have been a credit to their schools. The outgoing council members met with those newly elected at ESF Centre recently both to welcome new members and discuss transition and the way forward. The newly elected Co-chairs from KGV and Island School are looking forward to their roles and have many ideas for the coming year.