You might not know what to expect if you were to move to Hong Kong, so we've put together this brief yet handy overview of the basics to get you started. .
Hong Kong from the perspective of an ESF student 
 Some quick fun facts about Hong Kong
Hong Kong has the world's second highest population density with an average of 6,781 inhabitants per sq kilometre.

In comparison, London has a population density of 1,510 inhabitants per square kilometre, and it is outranked by New York City, whose population density tops off at 11,000 inhabitants per square kilometre.

As of 2019, Hong Kong has been ranked 9th out of 100 cities on the Arcadis Sustainable Cities Index, and 11th out of 142 cities on the IESE Cities in Motion Index.

It has the most skyscrapers in the world at 355 buildings, with over 9,000 buildings towering at more than 14 floors, outranking New York City, Shen Zhen,

 Dubai, Shanghai, Chicago, and Singapore.

Despite being one of the most vibrant metropolitan cities in the world, Hong Kong is actually composed of more than 263 islands and 40% of its territory is protected by country parks. One can truly get the best of both worlds, giving its residents the freedom to island hop and hike the best trails in the world on the weekends, and work in a bustling financial and commercial hub on the weekdays.

You can definitely survive in Hong Kong without any knowledge of Cantonese.The majority of Hong Kongers are fluent in Cantonese, Mandarin and English, with 

Chinese and English being the official languages of Hong Kong.
For more fun facts, check out the video below!
Disclaimer: The views and opinions expressed in this article are those of the authors and do not reflect the official policy or position of ESF.
Geography and Climate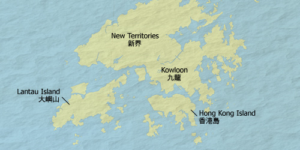 Hong Kong is an autonomous region on the southern coast of China geographically enclosed by the Pearl River Delta and South China Sea. It comprises four major areas, namely Hong Kong Island, Kowloon Peninsula, New Territories and the Outlying Islands. As of 2018, Hong Kong boasts a population of 7.4 million, 92% of which are Han Chinese.
Hong Kong's climate is subtropical, with temperatures dropping below 10 degrees Celsius in winter and exceeding 31 degrees Celsius in summer. Besides the dryness of Winter, Hong Kong is notoriously humid and warm throughout the year. One can especially feel the presence of the sun during  the Summers.
Culture
Hong Kong's culture is a sophisticated and unique fusion of East and West. Its close contact with the best of Western culture and its integrity in upholding many Chinese traditions has given birth to a proud diversity and one of a kind way of life.
Food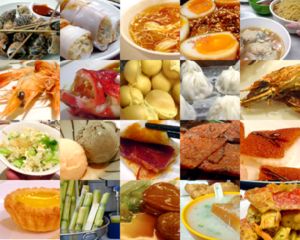 Hong Kong is a well known food paradise.Its fusion of Western and Eastern flavors can be attributed to its status as a British colony until 1997. Hong Kong's cuisine has an amazing mix of western and eastern flavors as well as an exotic variety of gastronomic creativity with local characteristics, evident in its excellent street food around Hong Kong. Walking through the city, you will easily find a large number of restaurants offering a variety of cuisines, from traditional Chinese food to Western food, such as congee, dim sum, dumplings, pizza, pasta, kebab, sandwich, soups, Mexican dishes and many more. There isn't any cuisine one can't find in this wonderful city, and if you look for the right places, , not to mention, that the food prices are very affordable!
For more: http://www.theguardian.com/travel/2013/jan/21/top-10-hong-kong-speciality-restaurants
Transport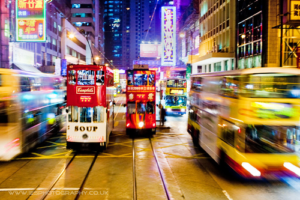 Unlike other major fast-paced cities, Hong Kong's public transport is cheap, clean, safe and reliable – some would say the best in the world.  The public transport system includes buses, mini-buses, trams, the Mass Transit Railway (MTR) system, the cross-harbour Star Ferry and ferries to the outlying islands.
Most public transport requires exact change, so an Octopus card will become your best friend. This stored-value card is available at the customer service centres of MTR stations for a $50 deposit. It is usable in MTR, Light Rail, Trams, Peak Trams, Star Ferry, Buses, some minibuses, convenience stores, supermarkets, fast food outlets, or public telephone booths.Thankfully, taxis are cheap and plentiful in Hong Kong, with most taxi drivers having adequate English textbook knowledge on the vast majority of destinations, it acts as a speedy way to get around the island. 
You can expect that the experience of purchasing a car in Hong Kong is much the same as anywhere in the world.  However it is the regular utilisation and maintenance of the vehicle that will cause you to endure expenses that wear out your wallet as gas prices are high and apartments do not always come with a parking space. Moreover, to drive in Hong Kong you need to obtain a Hong Kong driving licence. It is illegal to drive with a foreign licence. If you intend to drive, please remember to bring your current driving licence with you. This will enable you to obtain a valid Hong Kong driving licence.
Housing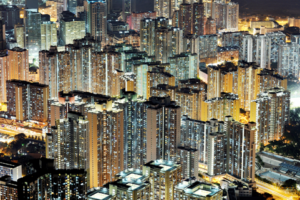 You may know from many international surveys, the cost of living in Hong Kong is consistently among the highest in the world. Living up to its name Hong Kong apartments are extremely pricy for their size due to the shortage of land. Nonetheless, many get their money's worth through the convenience of their homes as most apartments are in close proximity to the centre of town or one's workplace. Outlying islands and Sai Kung area provide more spacious homes that may even come with gardens and patios, however this comes at a premium of heightened transport costs and commute time. Regardless of where you end up, Hong Kong houses promise you views filled with contemporary skyscrapers or sparkling oceans and forest green mountain ranges. 
Shopping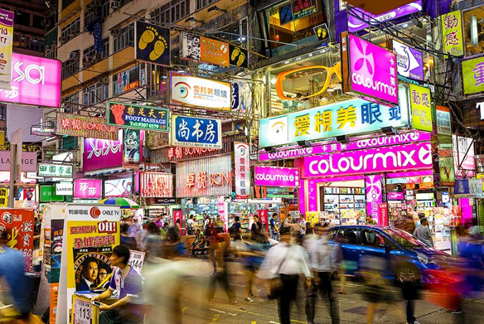 Commonly known in many tourist books as an area of neon-lit retail pilgrimage, Hong Kong does not disappoint, the city sprucely couples international brands worth their logo with their own retail trailblazers.
Undoubtedly, all districts offer a serendipitous approach to shopping, allowing you to stumble across a luxury store two blocks down from unique boutiques and local designers. Shopping would not have become a national pastime without the restaurants that complement the city's most favourable shopping destinations like Causeway Bay and Tsim Sha Tsui, two locations where shops stay open way past the local closing time of 9:00pm.
Although the cost of an evening out aligns with most big cities considering the countless fine Western dining and rooftop bars options available, Hong Kong abounds with plenty of cheaper alternatives. Groceries are cheap in the 'wet markets', acceptable in the big two supermarket chains, and expensive in the up-market western delicatessens. Supermarkets stay open till 9pm or as late as 11pm, depending on the area. As an Asian city that never sleeps, it is not surprising that the vast majority of shops are open 7 days a week. Additionally, most convenience stores and even some restaurants are open 24/7. 
Activities in Hong Kong
Contrary to assumptions that the small size of Hong Kong limits activity accessibility and availability, the city is home to an abundance of activities that many would say will keep you entertained for years! Below are a few examples:
Hiking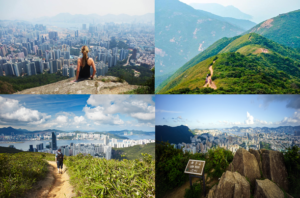 Although skyscrapers and rooftop bars have their own unique charm, Hong Kong hikes provide an easily accessible, peaceful getaway from the vibrant yet sometimes exhausting city life. Following one of the many trails that line the sides of our rocky mountains and stretch over our magnificent coasts is the perfect way to take advantage of Hong Kong's incredible forests, wild isolated beaches, and breathtaking skyline and city views. Whether you are a beginner or an advanced mountaineer, the diverse range of hikes integrated within the island ensures a journey suitable for your standards. Comparatively if you're looking for a way to get some exercise, hiking is a stunning way to do it, plus the accessibility of Hong Kong's public transport for getting there and the breathtaking scenery you'll see once you do makes the trip more than worth your while. So grab some friends and check out some of the top hikes in Hong Kong below!

Dragon's Back | The Peak Trail | Pineapple Dam Nature Trail | Lion Rock | Kowloon Peak| Lantau Peak | Hiking with kids
Biking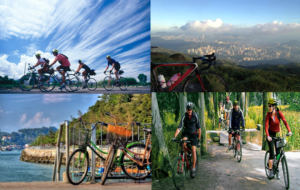 Cycling is a great way to enjoy Hong Kong – you will become fit and healthy. As a bonus, you will get to see the natural beauty all around us. Imagine the sun setting as you speed through the streets, the first cool wind of autumn in your face, adrenaline coursing through your veins and your heart is pumping, but you feel serene. It's a pleasure too rarely experienced in Hong Kong where double-decker buses and maniac drivers rule the roads and there are few provisions for cyclists. Luckily, things are getting better as the government is investing millions of dollars in new cycle tracks. Check out some of the most beautiful cycling routes below!
Mui Wo | Shatin | Tseung Kwan O | West Kowloon Waterfront Promenade | Nam Sang Wai
Cafes

The coffee shop scene is one that's ever-evolving in Hong Kong. The whole experience starts well before the first sip. The environment and ambiance is just as important — and local brewers know it, too, meaning that the way we drink coffee has been dramatically redefined. Check out some of the best coffee shops in town!
Beaches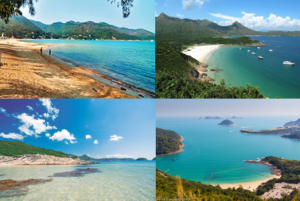 Not many people associate Hong Kong with world-beating beaches, however with over 200 Islands the territory is blessed with a host of top-quality beaches. Yes, you have not misheard. You don't have to go to the Maldives to find a perfect site for your sunny beach holiday. There are about 50 beaches scattered all over Hong Kong that are safe for swimming, surfing, sun-bathing, dog-walking, people-watching or sandcastle-building. What is more, great beaches come with the opportunity to do water activities. From kayaking, windsurfing, yachting to wakeboarding, paragliding and scubadiving, Hong Kong really has a lot to offer in terms of water sports.
Check out the top 10 beaches and watersports in Hong Kong!
Parks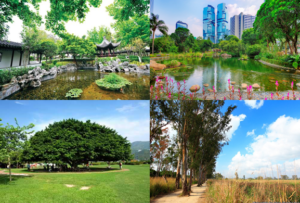 Not every park is just a park. Hong Kong has a number of parks with special themes and features, all for your enjoyment and education. For example, parks that capture many aspects of the city's history and reflect classical Chinese culture include the Kowloon Walled City Park and Nan Lian Garden. For those particularly interested in aquatic life, the Hong Kong Wetland Park and our marine parks are definitely worth a visit. As for those interested in seeing unique volcanic formations and diverse ecosystems, the Geopark is within easy reach from our urban centres.
Check out other scenic parks here!