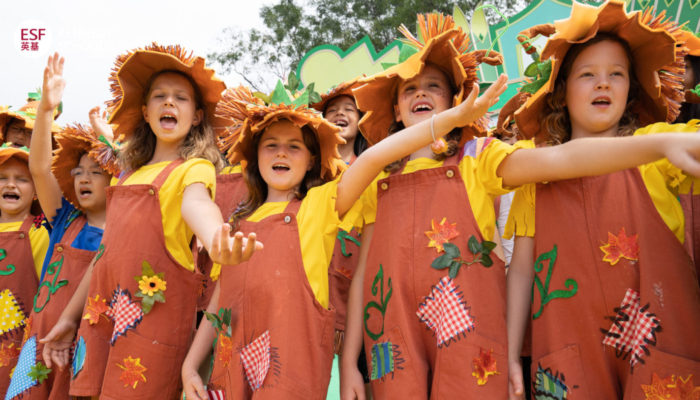 ESF primary choir performs at Arts in the Park
The massed school choir of Kennedy School, Beacon Hill School and Kowloon Junior School took centre stage singing in the finale of the creative weekend for YAF Arts In The Park on Sunday, 4 November. The 200 strong choir sang songs, including "If I Only had a Brain", "Somewhere Over The Rainbow" and a selection of songs from WICKED, all dressed as scarecrows.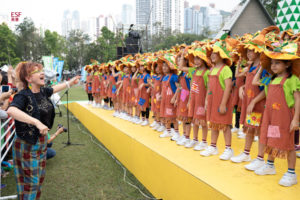 The choir was also featured in the grand parade around Causeway Bay and Victoria Park to end the celebrations. Themed Wizard of Oz, our choristers danced as scarecrows and handed out sunflowers to the hundreds of people lining the streets. An afternoon of music and lots of creative fun!