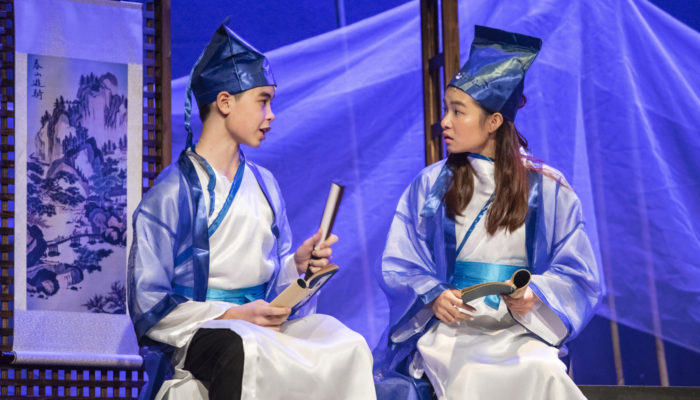 ESF students show amazing talents in trilingual musical drama
中文 (香港)
ESF South Island School (SIS) showcased their inaugural production of a trilingual drama – Butterfly Lovers《梁祝》earlier. The show was an innovative re-creation of one of China's greatest folktales which is known as the "Chinese version of Romeo and Juliet", by SIS's Chinese department.
The play was the first of its kind in ESF and SIS, written and performed in Chinese (both Mandarin and Cantonese) as well as English. As Tom Vignoles, Principal of SIS said: "It is something very old and also very new."
For three evenings from 11 to 13 March, 21 talented SIS students from Years 7 to 12 brought fantastic music and entertaining drama to the audience. Another 25 students contributed to behind-the-scene preparations and marketing work, led by Mrs Bibi Holyoak, Teacher of Chinese at SIS.
"Our performers have been practising hard to ensure that the audience enjoys the best of music and drama experience", says Mrs Holyoak. "This is part of our Chinese department's continual efforts in celebrating international diversity at SIS and has proven to be a huge success. We will create more platforms for our students to showcase their Mandarin and Cantonese skills."
For more information, please visit South Island School's Facebook site.