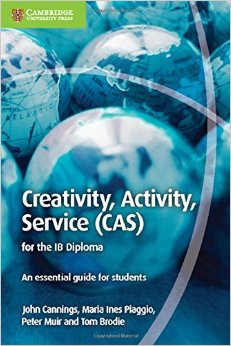 ESF staff publishes first-ever textbook on CAS
The first-ever textbook, "Creativity, Activity, Service (CAS) for the IB Diploma: As Essential Guide for Students", which aims at supporting students' understanding of CAS, has been published this month.
The book, co-authored by Discovery College (DC) CAS Coordinator Peter Muir and three other experienced CAS Coordinators in IB regions, has practical activities to support students in all of the CAS stages, and provides numerous examples of CAS from around the globe. It also contains ideas for connecting CAS with other areas of the Diploma Programme, as well as highlighting examples of CAS experiences from DC.
More details can be seen HERE.