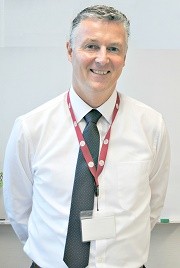 Dear Colleagues
With an Easter break looming I felt it appropriate to send out a blog just prior to the holiday period. It has been another busy term and I am sure staff and students alike are ready for a well-earned break.
I am aware that the last few days has seen some frenzied activity around Year Six Exhibitions and I know from my own visits and from those of other ESF colleagues that the quality of the students work has once again been extremely high. It was good to see so many parents attend and as well as colleagues from secondary schools and I know that this has been very much appreciated. It would be unfair to single out any individual school but suffice to say the presentations have been of the highest standard and the positive attitudes shown by students as well as the great pride they have shown in their work has been a joy to behold. Many thanks to all those beleaguered Year Six teachers and support staff who have worked so hard leading up to the presentations.
Another ESF event I was able to attend was the Tag Rugby Competition hosted by Kennedy School. It is always good to see young people engaged in and enjoying competitive sport and last week was no exception. Teams are made up of both boys and girls and the rules of tag rugby ensure a fast flowing, contact free encounter that provides an excellent preparation and introduction to the game. The children ran their socks off and it was good to note the positive camaraderie between schools, even Mr Brewster and Mr Garnett had nothing but praise for each other as their teams clashed in the qualifying round!
Congratulations to Peak School for reaching the final where they were narrowly beaten by ICHK, many thanks and well done to Tim Luck for organising such a successful event.
Since my blog last week it was with great sadness that we bade farewell to Jonathan Straker, an ESF employee since 1984. There were a number of well attended events that I know Jonathan greatly appreciated, my personal thanks go to the children of the Beacon Hill Choir who serenaded Jonathan and guests at the Aberdeen Boat Club, they were fantastic and sang their hearts out. Many thanks to the staff from BHS for giving their time to support both Jonathan and the children.
I note from my calendar that the Hong Kong Sevens will take place during the holiday, this will be my first experience of the competition and I am told it is a huge event accompanied by great excitement and anticipation. I am attending an event during the Easter break organised by the HKRFU, I noted that it will be attended by some former rugby international players, as a football man I thought I had better research who one of them, Sean Fitzpatrick, actually is.
Many will know, as now do I, that Mr Fitzpatrick played 127 times for The All Blacks and is considered one of the finest ever to pull on the precious black jersey, I may have some homework to do before meeting Sean and the rest of the panel!
I will be visiting India over the weekend to catch up on the T20 cricket and watch England in Delhi, (that is a sentence I never thought I would write). I mention this as I was hoping to watch Hong Kong given that Jamie Atkinson, a well-respected member of the ESF teaching staff, as is his father, is the HK captain. Unfortunately Jamie and his team are out of the competition so our paths will not cross. I will also be there only by the skin of my teeth as apparently a visa is required to gain entry into to India. This was news to me and I am indebted to my PA, Caroline for casually asking the visa question earlier this week, I was nearly joining Jamie watching the games here in Hong Kong!
I wish all colleagues in schools a relaxing and enjoyable break wherever your travels may take you and a very Happy Easter.
David Whalley