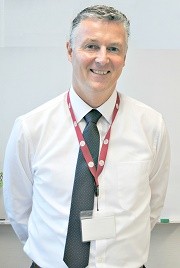 Dear Colleagues
I must begin my begin my blog this week by acknowledging the efforts of staff and students at the Kowloon Learning Campus in making the 'Special Olympics', held last week, such a great success. The sun shone, the torch was lit and Karin declared the games open in a most regal fashion. The games involved students from Jockey Club Sarah Roe competing in a range of events, being ably supported and encouraged by BTEC students from KGV with assistance from pupils at KJS. Despite the heat, the level of competition was high with the sprinters in particular breaking all records. To see the level of interaction and fun between the young people was a real privilege and all who were there benefited from the experience. A special thank you to Jessie Chung who led the Y13 BTEC events team at KGV and the team who delivered on the motto, "Enjoyment through Sport".
Whilst on a sporting theme, I met with one of the Hong Kong Football Club women's rugby coaches earlier this week. He explained that women's rugby in Hong Kong is very popular and is improving all the time. If there are any colleagues out there with an interest in learning some rugby skills, HKFC is running a summer programme. There is an opportunity to get some top quality coaching as well as getting fit for the summer. Sessions start on the 6th June from 7.30 – 8.30. The summer course is open to anyone and everyone as long as you are over the age of 16 years old. No membership requirement and no fees apply. Please emailHKFC.ice@gmail.com if you would like to sign up.
I have had the opportunity to visit a number of ESF schools since my last blog, the purpose being to gain an oversight of the teaching of Chinese across the foundation. I have met with staff and students and am in the process of identifying our strengths, areas for development and our opportunities to share good practice. The most striking aspect has been the enthusiasm the students have shown in learning Chinese and the sense of achievement it provides. A Y12 student with Chinese as a foreign language told me that he had recently been to Shanghai and loved that he could read the signage and ask questions of the local people. I have spoken with a number of colleagues about the importance of our young people entering the international job market of the future being bi-lingual in both English and Mandarin, I believe this to be a significant advantage and one that as a foundation we need to foster. I will collate the findings from these visits in due course and forward to colleagues to prompt further discussion.
I have been nervously following the progress of the ex SIS student Marin Minamiya, you may recall I mentioned her in my last blog as she attempts the Explorers Grand Slam Challenge of reaching the north and south poles and to climb all seven continents' highest peaks. Marin, is currently at 6500m and about to make the final push for the summit of Everest. Due to avalanche and tent collapse danger, Marin was forced to go back from Camp 3 to Camp 2 a couple of days ago, she hopes to summit today or tomorrow according to her Facebook page. I have become quite enthralled by her exploits and wish her and her party of climbers all the very best.
We were not in danger of avalanche but 'red rain' did create some challenges the week before last. This was my first experience of weather warnings in Hong Kong and I wasn't sure how the day would pan out given that at the time of the rain warning it wasn't raining! ( not in Quarry Bay at least). I found myself becoming fixated with the Observatory Weather App on my phone and am indebted to the exam officers, superbly marshalled by Cliff Imeson in ensuring the Y13 IB exams went ahead as planned. Thanks to all, it was a hectic day and I for one learnt a great deal.
David Whalley