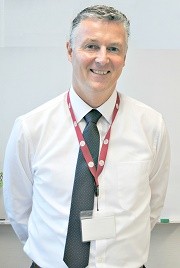 Dear Colleagues
A week that includes a public holiday always leaves me wondering what day it is, particularly true this week as I had visited Shanghai last Friday to support ESF students taking part in the Asia-Pacific Chinese-English Bilingual Festival 2016. You won't be surprised to learn that our students performed magnificently with Renaissance College winning the Bilingual Debate Championship, whilst our teams collected 14 other awards. All students did superbly well but a special mention for Peony Sham of Sha Tin Junior School who picked up an award in each of her three events. To hear the students delivering speeches, poetry and debate to such a high level in both English and Chinese was awe inspiring.
I had in a moment of weakness volunteered to open the event using my best mandarin, suffice to say the audience were 'respectful' of my efforts and I even got a laugh or two (problem was I hadn't included any jokes!). Many thanks to the staff who supported the event and to Xiaoping and Amy Liu for making sure I returned safely from the world's most populated city without getting lost.
If my journey to and from Shanghai was daunting, it pales into insignificance in comparison to the journey Marin Minamiya is undertaking at present. Marin is an ex-student from South Island School and has undertaken the Explorers Grand Slam Challenge of reaching the north and south poles and to climb all seven continents' highest peaks. She is the youngest woman to summit Mount Manaslu (8163m) and is currently climbing Mt Everest.
The 19 year old first tried mountaineering when trekking to Annapurna base camp with some friends and teachers from South Island School, Marin says, "I instantly fell in love with the beautiful view while trekking, and the feeling of tranquility, peace, and freedom that this mountain brought me. I just couldn't get enough of it." Suffice to say we wish her all the very best and I for one will be watching closely how she progresses with the challenge.
Challenge of a different kind was discussed at an ESF Parent Focus Evening on Young People and Drug Use presented by the Kely support group. The event was hosted at Island School and was an opportunity for parents to learn more about issues around substance misuse in Hong Kong and the challenge this presents. It was a very informative evening and I will feedback the comments of parents to inform the ongoing discussion around substance misuse policy for ESF schools.
I would like to take this opportunity of informing colleagues in schools that Chris Duncan, Principal at Hillside Kindergarten is recovering well after his recent illness. He is recuperating at home and looking forward to getting back to school as soon as possible. Many thanks to all who have sent get well messages and in particular to Audrey and Sue from Hillside for their amazing support for Chris.
I must also thank those who have sent positive messages following Burnley's promotion to the premier league this week, despite my best efforts to spread this good news from east Lancashire, Leicester City has grabbed most of the headlines. That may explain why Mr Checkland appears to be smiling more than usual at the current time.
David Whalley