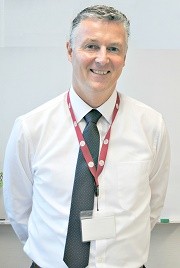 Dear Colleagues
My blog begins with a warm welcome back to all colleagues in schools, we have already experienced a typhoon and red rain so this year looks like being an eventful one.
It was really good to take part in the new teacher's induction event last week, I missed this last year so took the opportunity of meeting as many new staff as possible. There is no doubt that this year's cohort is as committed, talented and enthusiastic as ever and I look forward to working with these newly arrived colleagues as the year unfolds. Congratulations must go out to the treasure hunt winners from Sha Tin Junior School and to our colleagues in HR who organized such an effective programme with the added ingredient of a T8 warning.
On the theme of staff welcomes, many will be aware that Chris Sammons has arrived safely from the UK to take up the principal's post at West Island School. I wish him well and know that he is mightily relieved to be here as he has been sitting on a deck chair in his lounge following the transit of all his furniture to Hong Kong, not sure if there was a knotted handkerchief involve but I will check.
Kirsty de Wilde has also joined the ESF Centre education team as Learning and Teaching Adviser for secondary schools. Kirsty knows ESF well having taught at Discovery College and is looking forward to her new role. Nicki Holmes was appointed as Inclusion Team Manager at the end of last term, thanks to colleagues who supported both recruitment processes, this was much appreciated at such a busy time of year. Tim Conroy-Stocker remains part of this team but his role will focus on SEN support in secondary schools as well as providing student and family support.  I can also report that Dave Kirby has left the building but not the organisation. Dave and I agreed that he could continue to work as an external data consultant until his post is filled later this academic year. So if you do continue to get emails from Dave don't think he has lost the plot and can't bear to say goodbye!
As an update on staff who will be leaving ESF, I would like to say thanks and good luck to Laura Ferretti who returns to her native New York next Friday, with the new addition to the family being so near it is going to be a hectic time and I would like to thank her for all she has done for so many children at ESF. Finally, many will have heard that Chris Durbin has been in hospital recently, I can assure you all that he is safe and well after a very nasty fall off his bicycle out in the Netherlands. I spoke with Jane his wife, who remarked only Chris could survive cycling round Hong Kong and Asia without a mishap only to come a cropper in the world's most cycle friendly country!
I can now report that following the fantastic performance by our Y13 students last academic year, we now have around 200 invited to the Chairman's Awards event on the 25 August at Island school. I look forward to the event and to meeting so many of our IB Diploma and Applied Learning Pathways students.
Following a number of remarked papers Mr Kirby informs me that we now have 12 students with 45-points in the IBD and that the mean grade has increased to an impressive 36.2, again well done to all, a fantastic achievement. It was also good to meet with representatives of Pearson Hong Kong who provide the BTEC award and be notified that Sabina and Ken from IS, Jessie, Hannah and Bona from KGV, Dominic and Angelica from SIS and Aneke and Vanessa from WIS have all been nominated for the BTEC Outstanding Student Awards for 2016, again fantastic news.
As many will still be adjusting to the fact that the summer break is over I will provide further information later, I hope you have a great year and I look forward to meeting you all very soon. In the meantime I hope you are enjoying the Olympics, I have just watched Michael Phelps win his 21st gold medal at the age of 31 so there is hope for us all! Speaking of hope The Premier League returns tomorrow, before a ball is kicked Burnley are third in the league, we will see.
David Whalley