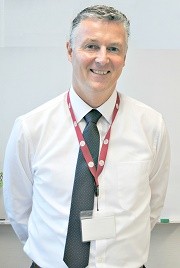 Dear Colleagues
I have just received the flyer for primary colleagues for the 17 October CPD day, look out in your inbox for the document 'Creating an environment where learners flourish', sign up is next Monday so book early to avoid disappointment. I popped in to the meeting being held for presenters of workshops for the event, given that over 80 ESF staff have volunteered to deliver on the day there was a terrific sense of collaboration and support for each other. Well done to Josh from Kennedy School as he did a fine job in leading the session, I am sure the day will prove to be a great success. Secondary colleagues are also encouraged to sign up to a workshop of choice, these are also being delivered by members of the curriculum group and there is a wide range of choice based on Fostering Interdisciplinary Teaching and Learning in the MYP, I look forward to working with colleagues at these events.
Other events to look out for later this month are based around the environmental work Ross Burrough has been developing with schools. 'Taking it outdoors' will focus on providing quality outdoor learning opportunities for young children whilst the Primary Environmental Conference is also taking place on 30 September. If you require further detail please contact Ross via email onross.burrough@online.island.edu.hk
A number of colleagues have contacted me with regard to information regarding any future training for staff organising trips and events abroad. As you will be aware this has been provided by ISOS and has been very informative and useful. I can confirm that Level 1 and 2  training is now available on the following dates, Gateway is available to reserve places.
Level 1 on Tuesday 4 Oct from 1 pm – 5:15 pm, (30 seats offered):  Seminar Rooms 2 and 3 booked;
Level 2 on Thursday 6 Oct from 9:30 am – 1 pm,(20 seats offered): Board  Room 1 booked.
I attended a British Council education committee meeting this week, the agenda included an item around 21st Century Education and the importance of education through sport. I am aware that many in our schools may be interested in providing examples of how this particular area has been developed within ESF schools and how this has had a positive impact on outcomes for students. If any colleague wishes to contribute to this agenda, please get in touch.
It was good to catch up with Stu Lowe earlier in the week, Stu has now returned to his teaching post at BHS and as such the vacancy of learning technology adviser will be recruited to in the coming weeks. You won't be surprised to hear that Stu is providing the students with lots of learning opportunities with the very latest technology, not sure how, but he had me wear a 3D virtual reality headset and explore a painting programme, it was amazing, luckily he had a class to teach as I would be there yet.
As I write this blog I note that an amber rainstorm signal has been raised. Not worked out the Hong Kong weather as yet, I went to watch Hong Kong play Cambodia at football last week, due to humidity I had to change my shirt at half time, I never did that as a player!
David Whalley