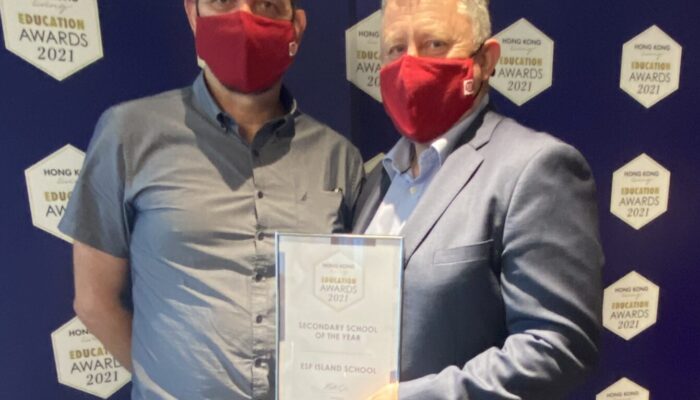 Quarry Bay and Island School honoured in the Hong Kong Education Awards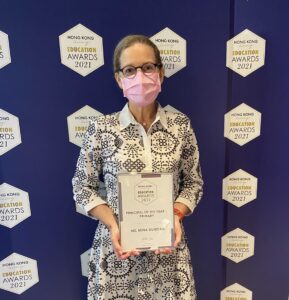 Huge congratulations go to Mina Dunstan, Principal of Quarry Bay School as she won Principal of the Year and to Island School as it scooped Secondary School of the Year!
Mina thanked Quarry Bay School's efforts for getting them through the challenges of the last 18 months.
"I'm delighted to be acknowledged," she said. "Most importantly though, it is an affirmation of our school community of Quarry Bay which is incredibly child-centered and has been exceptionally hardworking to get through all of this. To receive an award that acknowledges me, actually highlights the students, staff and parents and I'm really grateful for that."
Island School is also in the countdown until it decants to its original site on Borrett Road, and Stephen Loggie, Island School's Principal praised the hard work put in by Island School in getting them to this stage in the redevelopment.
"It's a huge honour for Island School," he added. "It's a wonderful endorsement for the whole of our school community, our teachers, our staff, our parents and our students who have all worked so hard to get through the disruption and come through the other side. I'm really looking forward to what lies ahead for Island School as we are now only 12 months away from moving into our brand new campus which will give us a fantastic opportunity to take our ideas and ambitions another step forward."
Thank you to Hong Kong Living Magazine for recognising the fantastic achievements of ESF schools!