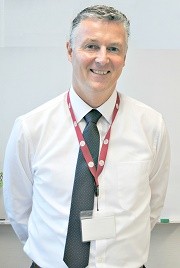 Dear Colleagues
It has been an interesting week or two weather-wise since my last blog, apparently schools closing due to cold weather is relatively uncommon in Hong Kong, I was told that it had never happened before and that I was to blame for bringing icy UK weather. I must confess to feeling a little chilly earlier this week and noted that the temperature in Burnley was 10 degrees warmer than here in Hong Kong, that has to be a first!
I managed to keep warm by spending most of last weekend here at ESF Centre with colleagues from across the foundation and from schools in Asia, this as a delegate at the excellent Instructional Coaching Workshop led by Jim Knight. Jim is an internationally renowned leader in this field and his knowledge of research gained from close to two decades studying professional learning and instructional coaching is phenomenal. I can state with confidence that we all learned a great deal as to how this coaching methodology can be used to support and improve teaching and learning. Jim is a strong advocate of the use of video to enable teachers to best reflect on their practice and to use as part of the coaching dialogue. Made me think that the last time I was videoed teaching was back in my teacher training days, (yes, video was invented then!) I would be interested to hear the thoughts and experiences of colleagues in schools, get in touch and let me know.
Another event I attended this week was 'The Future of Learning' lecture by Dr Sugata Mitra as part of the professional development programme at Island School. Again, I have sat in warmer assembly halls but cold feet were soon forgotten as Dr Mitra outlined his ground breaking research known globally as 'the hole in the wall' experiment. You may recall he placed a computer in a wall in a Delhi slum and children were allowed to use it freely. The experiment aimed at proving that children could be taught by computers very easily without any formal training. Dr Mitra gave us much to think about as we reflected on an approach to teaching where in his own words "the absence of a teacher is seen as a pedagogic tool". Catch his 'Build a school in a cloud' TED lecture, certainly worth a viewing.
Island school was also the venue last week for the largest ever ESF University Fair. Representatives of more than 150 universities and colleges from all over the world were present to help ESF students in their higher education application processes. Over 900 Year 12 students from across seven ESF Secondary Schools participated. The event was superbly organised and hugely appreciated by students and parents. As a parent of a Y12 student I am aware of the pressures an uncertain higher education future can bring so on behalf of all who attended I thank Chris and the staff at Island School as well as Chris Durbin for working so hard to reach out and support so many students.
I am delighted to report that earlier this week I met with Y12 and Y13 student representatives from all our ESF schools, the purpose of the meeting being to discuss the formation of a representative ESF Student Council. The young people, as you would expect, had lots of ideas and were able to articulate their aspirations for future working in a manner that would have made you all very proud. There was an agreement that a Student Council could meet on a regular basis and be a useful group to shape the forward direction of the foundation. I must acknowledge the support of Michael Lok, a former ESF student, now a Barrister-at-Law in Hong Kong who provided his time, office and refreshments to support this first meeting.
As the Lunar New Year is fast approaching and we prepare to celebrate the Year of Monkey, I am reminded to congratulate Anna Desfretier, a Year 6 student from RCHK for her splendid ESF greeting card design, I shall forward this to family and friends, well done Anna. This will be my family's first new year celebration in Hong Kong so not exactly sure what to expect, I am told it will be quiet, that I very much doubt!
Wishing you all a prosperous and joyful new year ahead
David Whalley