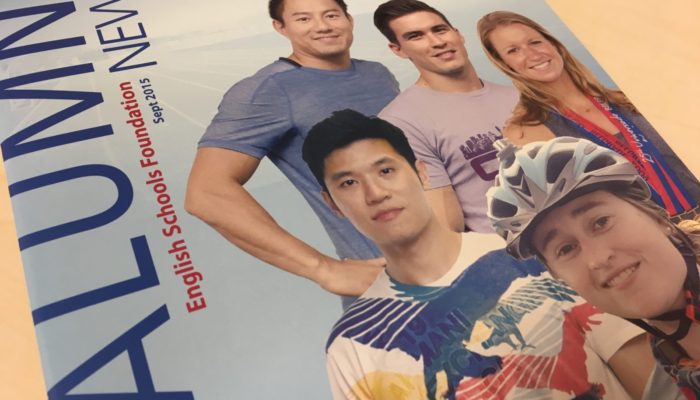 ESF Alumni News Sept 2015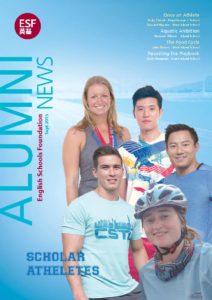 We have interviewed some inspiring mentors: Ricky Cheuk(KGV) and Edward Haynes(WIS) are ex-Hong Kong Rugby Team players, they are now running a gym together and also other businesses; Hannah Wilson(IS)was a Hong Kong Olympic swimmer and she is now a swim coach ; Julia Mason(WIS) is cycling from UK to HK to raise awareness about food wastage; and Keith Rumjahn (SIS) runs a sports app company which produces virtual playbooks for basketball coaches. These alumni have extended their passion in sport to their work, career and community.
We also have the "class notes" session which shares updates from alumni and the "what's happening" session which shares alumni reunions and events.