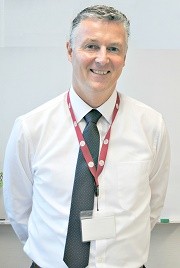 Dear Colleagues
It was good to meet with so many colleagues as part of the executive leadership conference held at ESFC last week. The conference provided an opportunity for us all to reflect and develop ourselves by allowing us all to consider how we work together and how we can develop the notion of a confederacy of leaders in the future. It was particularly important to get input from VPs and I am sure that the time we spent together will be beneficial as we look to take ESF forward into the next fifty years.
Many will be aware that the events to celebrate the 50th anniversary of ESF are currently being confirmed. I would just like to acknowledge the efforts of those in schools who are busy preparing the students for the musical events planned, this takes a huge amount of time and commitment and I would like to thank all concerned.
I would also like to congratulate Donna Ellery and Chris Barr from Discovery College and to Trish Oliver and Jennine Harding from Glenealy School for being selected by the IB to share their inspirational stories on how both schools developed their learning environments to be recognized as being learner centred and focused on progressive pedagogy. An IB webinar entitled 'Innovation in the PYP – The Learning Environment: Pedagogy requires a design response' saw over 150 IB educators from across Asia, America and Europe listening to a live presentation and the recording will now be distributed to all IBAP schools. Both presentations were extremely impressive and they did ESF proud.
It was also good to note that so many colleagues managed to attend the Emerging Leaders event hosted at ESFC, this despite all being so busy at this time of year. Members of the education team and VPs from across the foundation supported the event and were able to further develop and reflect on their beliefs and values around leadership. Thanks to Becs and the team for facilitating this event so professionally.
I am aware that for many colleagues the flights out of Hong Kong will not be far away as we approach the Christmas break. I would like to thank everyone across ESF for their support and hard work this year and hope you all have a great Christmas and a Happy New Year.
David Whalley