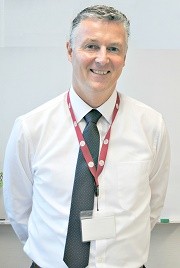 Dear Colleagues
I was very much honoured to be present at the ESF Teaching Chinese workshop hosted by Kowloon Junior School last week. The event highlighted the focus by our schools in providing a high quality Chinese curriculum. The workshops were being expertly delivered by colleagues from Kennedy School, Discovery College, Renaissance College and Clearwater Bay School. The keynote speaker was Her Excellency Ms Caroline Wilson, the UK Consul-General to Hong Kong, she gave a fascinating address on the importance of language to the global community and in particular the importance of Chinese. Her speech was very well received, with the added bonus of a number of humorous anecdotes all expertly delivered in Chinese. I reflected on my own linguistic expertise (or lack of it) and made a mental note to enroll on a Cantonese course as an early New Year resolution. I will keep you posted.
You may have noted in the press from last week that the Education Bureau are to approach Hong Kong based international schools in a bid to improve the English proficiency of local students. ESF were quoted as being the "cornerstone" in such a scheme, a role that we would greatly welcome.
Also in the press were the results of the first ever Smart Parents' Choice Brand Awards 2015. ESF Education Services was named as an award winner in the Children's Education Centre (English Category). This award is for the provision of English language learning programmes, including playgroups and art lessons. I congratulate all involved including the students and parents and fully support the comments of the language and learning director Chris Baldwin who stated, 'This is particularly valuable to us as it was voted on by the public, so it shows how much the Hong Kong public values what we do – bringing an ESF education to all – including students at local schools,'
On Thursday of last week I visited Quarry Bay School and was accompanied by a journalist and photographer from the Sing Tao Daily News, one of the Hong Kong's largest Chinese language newspaper. I was asked a myriad of questions about myself and ESF and even found myself relating tales of my upbringing in Accrington, I have no idea how that will translate! I must thank the pupils and staff as we interrupted a number of lessons, including a PE session where I was pictured teaching the 'chest pass' whilst wearing a suit.
I met with Principals earlier this week who had accompanied 100 of our ESF students on a cultural exchange visit to Nanhai, Guangdong province in Southeast China. The children had a wonderful three days meeting Nanhai children of similar age and taking part in a range of activities together. The visit was described as 'humbling', 'overwhelming' and 'truly memorable' by the Principal group and I thank all those colleagues who worked so hard to make the visit possible.
Schools are asked to note that the Summerbridge Hong Kong Charity Walkathon will be taking place on Sunday, 28 February, 2016. This 4km sponsored event, hosted by Island School, will take place on Bowen Road and raise funds to improve education opportunities for students from socioeconomically challenged backgrounds in Hong Kong. For further details please visit the website www.summerbridgewalkathon2016.com or contact Shirley Man via email at shirley@summerbridge.org.hk.
I am conscious that many blog readers will be aware of the huge commitment David Fitzgerald has made to ESF both as a school Principal and a senior education adviser. David will be leaving ESF next week to take up a Principal's role back in his native Australia and I would like to take this opportunity to wish him and his family all the very best and to thank him for all he has done in making such a positive difference to the life chances of so many of our children.
I have just about managed to get round all our schools since my arrival in October. I feel that this has been a valuable exercise even though some of the visits were a little hurried. I now know my Sha Tin from my Pok Fu Lam and realise that it is not always easy to get a taxi from Kowloon to Wanchai! I have met many dedicated, enthusiastic and committed teachers as well as many incredibly hard working educational assistants. The Principals have been extremely welcoming and gave with their time and this is much appreciated.
In each school I have met students who are a credit to both their schools and their families, I have learned much. One memory which will stay with me for some time is that of the Principal at Sha Tin College brandishing a hockey stick whilst the office staff cowered with fear in the corner. All was not as it seemed, Mr Morris was heroically defending his staff from a snake that had entered the office uninvited. All ended happily with the reptile, not Mr Morris, being safely escorted off site by the police.
David Whalley