Thursday, 17 December 2015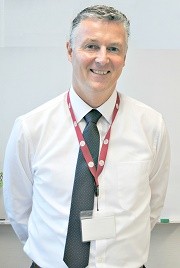 Dear Colleagues
This last fortnight has been a whirl of activity as our schools prepare for the end of Term 1 and cope with all the excitement of Christmas productions and Winter Fairs. I have been fortunate enough to have been invited to numerous events and I thank all schools for their kind thoughts.
Being a newcomer, this will be my first Christmas in Hong Kong and I must admit to being pleasantly surprised by the seasonal trees, lights and trimmings that have appeared around the city. Given that the temperature has not yet plunged below zero, I am not sure it actually feels like Christmas, however I am sure I will adjust in time. My holiday mood was greatly helped by two wonderful events I attended last week. The Peak School held their annual Christmas concert at St John's Cathedral and this was both well attended and well received. I was told that the cathedral used to be the tallest building in Hong Kong, times have certainly changed, however it remains a sanctuary of peace that was filled by the children's voices, all very good for the soul. I was also privileged to attend the Jockey Club Sarah Roe Christmas Fair and Performance, every student in the school took part and presented a musical extravaganza which was full of fun and was thoroughly enjoyed by all. It was great to see the students from KGV and JCSR singing and dancing together, it truly captured the learning campus at its best.
I must acknowledge the efforts of all staff in schools in supporting these seasonal events across the foundation, as a result of your dedication the children are left with memories that they will never forget, on behalf of ESF and the parents, I thank you all.
I met earlier this week with colleagues from the Education Bureau representing local schools, it was a really positive meeting with the main theme being around the potential for partnership working in the future. Education Bureau colleagues were keen to explore a range of activities designed to strengthen partnerships and develop mutually beneficial links with ESF schools. I am aware that a range of activities are already in place and I intend to discuss this in more detail with school Principals after the Christmas break.
On the subject of collaboration and partnership, myself and other ESF colleagues met with the CEO and representatives of the Hong Kong Sport Institute at their campus in Sha Tin earlier this week. The facilities are world class and we discussed how ESF can best support elite athletes with their academic studies as well as forging closer links between our schools and HKSI. At one point of the visit I met Ng Son Yee, the Ladies World Snooker Champion in 2015, she was halfway through compiling a massive break and offered me chance to take on an easy red in the bottom corner to keep the break going. Mr Hackett advised caution, however it was too good an opportunity to turn down, I steadied myself, took a deep breath ….and missed. Ng was very gracious, Mr Hackett wasn't, again I shall keep you updated should there be any further opportunities for schools to benefit from this partnership.
I realise that many blog readers will be heading off to the airport over the weekend, I wish you all safe journeys and to all in schools I wish you a merry Christmas and a happy new year.
David Whalley