Founded : 1967
Age range : 11 to 19
Number of students : 1,200
Curriculum : (I)IGCSE, IB Middle Years Programme, IB Diploma, IB Career-related Programme
At ESF Island School we do something different. Our focus is on igniting a passion for learning in every student. Teaching students facts and figures is no longer enough for them to succeed once they enter higher education and the workforce. We encourage students to problem solve, question and think creatively with new concepts and ideas. Students are encouraged to become resourceful, adaptable and confident learners.
Island School students come from all over the world and central to our international heritage is the celebration and understanding of each other's' cultures.
Students learn to care for each other, for the environment and for other people through our rich co-curricular programme and the family atmosphere of the House system.
Our academic record is excellent with students going on to the foremost universities and colleges in the world. You will find details of the curriculum and qualifications on offer on our website. Our aim is to help students develop a passion for learning in a range of areas, whether it be Law or Robotics and Coding or Music production.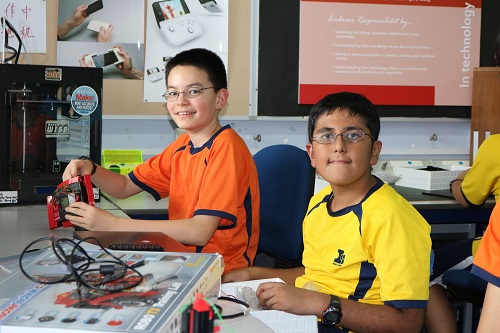 Address: 20 Borrett Road, Hong Kong (permanent campus currently under redevelopment)
Temporary campuses:
Island School Sha Tin Wai (Years 7, 8, 12, 13)
Pok Hong Estate, Area 5A, Sha Tin, New Territories, Hong Kong (MAP)
Island School Tai Wai (Years 9, 10, 11)
Sun Chui Estate, Sha Tin, New Territories, Hong Kong (MAP)
Tel: +852 2524 7135
Fax: +852 2840 1673
E-mail: school@online.island.edu.hk
Website: www.island.edu.hk
Island School Alumni Association: http://alumni.island.edu.hk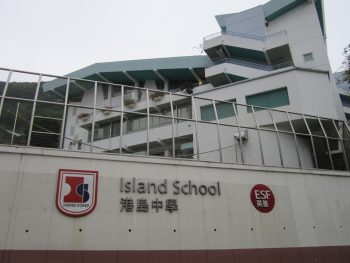 Zone
Discovery Bay (shared with West Island School)*, Mid Levels (including Kennedy Road west of the Hopewell Centre), Old Peak Road, Conduit Road, Robinson Road as far as Castle Road, some of Central District served by Glenealy School and the Peak. Tsing Yi Island. West Kowloon bordered by Ferry Street and Tong Mi Road to Lai Chi Kok Road, north of Boundary Street and west of Tai Po Road, extending west to Tuen Mun except for the area of Tsuen Wan that is part of Sha Tin College zone (see Sha Tin College).