In 2021, 114 Year 13 students from King George V School, Island School, Renaissance College, Sha Tin College, South Island School and West Island School successfully completed the Specialised Pathway. Of these, 49 students completed the IB Career-related Programme (IBCP), and 65 students a personal pathway that involved BTEC in combination with IB subject courses or as a stand-alone programme.
The intensive work by the ESF Higher Education counsellors' group continues to enhance the reputation of our Specialised Pathway students. BTEC awards, IB courses and AS-levels can be converted into UCAS points (University and Colleges Admissions Service) which are recognised by UK Higher Education institutions. However, higher education recognition is not limited to UK institutions and over the past five years ESF Specialised Pathway Learners have gone on to study across a range of countries.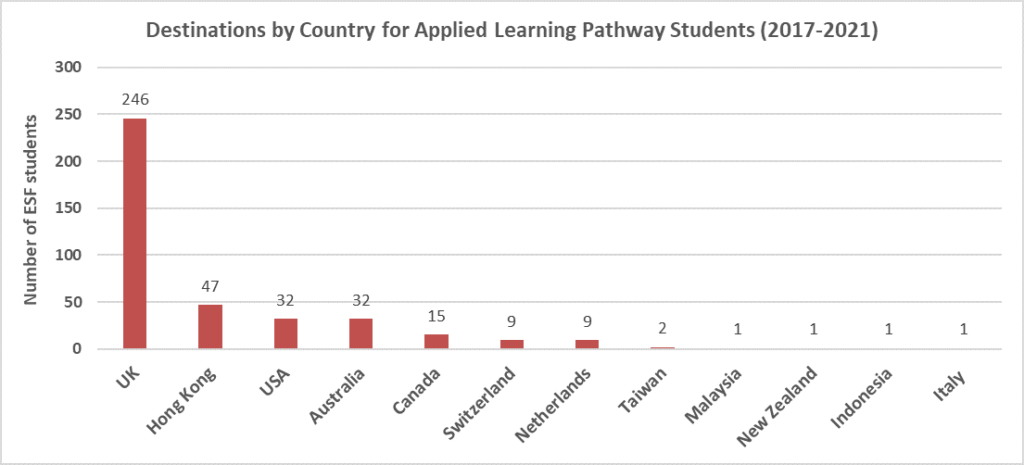 Over the last five years, Specialised Pathway students have gone on to study at 150 different higher education institutions. The most popular destinations between 2017 and 2021 are:
Hong Kong: International Culinary Institute, The University of Hong Kong, Savannah College of Art and Design and The HKU School of Professional and Continuing Education;
U.K.: University of Exeter, Leeds Beckett University, University of the Arts London, Lancaster University, Nottingham Trent University, University of Brighton, Northumbria University, Sheffield Hallam University, University of Surrey, University of Kent, Oxford Brookes University and many others;
Switzerland: Les Roches International School of Hotel Management;
USA: Parsons School for Design, New York; and
Australia: Blue Mountains Hotel Management School, University of New South Wales and the International College of Hotel Management.
The most popular areas of study chosen by students between 2017 and 2021 include: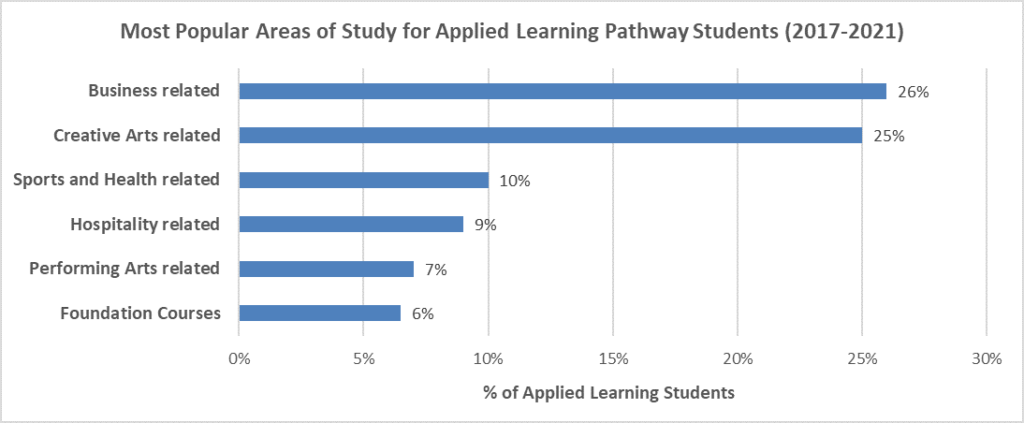 Updated: August 2022